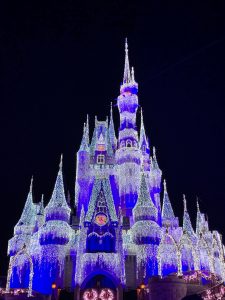 Andee just returned from Walt Disney World at Christmastime and has a lot to share. Listen in to discover the many ways Disney celebrates the season and learn how you can bring a bit of Disney to make your holiday more festive.
Have you visited Disney Parks during Christmas/Hanukkah/Dewali/Kwanzaa +++ ? What are your takeaways? How do you bring Disney into your holiday home decor?
Let us know in the comments below or find us on Facebook, Twitter, and Instagram. Don't forget to leave a review wherever you go to for podcast listening. "C" ya real soon!
Links discussed this episode: