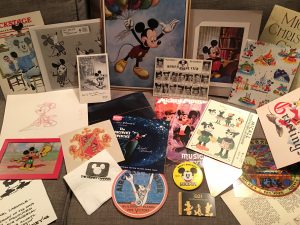 D23 is the official Disney Fan Club. Anyone can be a member, but to get Gold status, you need to pay. Are the Gold Member perks worth the cost? Tune in as Andee opens her D23 "gift" and Al gives us the lowdown of his Gold Member Studio Tour.
When talking about visiting the Disney archives, the two reminisce about Dave Smith , the keeper of Disney's legacy.
Check out books by Dave Smith at this Amazon link.
Are you a D23 member? Is paying for Gold status worth the price for you? What is on your Disney bucket list and how many items have you crossed off that list?
Let us know in the comments below or find us on Facebook, Twitter, and Instagram. Don't forget to leave a review wherever you go to for podcast listening. "C" ya real soon!