[podcast src="https://html5-player.libsyn.com/embed/episode/id/10022069/height/300/theme/standard-mini/thumbnail/no/direction/forward/" height="300″ width="100%" placement="top" theme="mini"]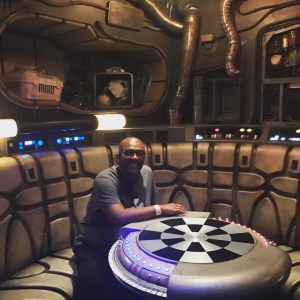 It's true, Al and Andee compete Disney fandom constantly, but Al is the clear winner in this episode's "Disney Week". Just back from Disneyland and opening day in Batuu at Star Wars: Galaxy's Edge, Al shares a magic completely different than princesses and pixie dust.
What are your thoughts on Disney's newest land? Have you been? Are you going? Let us know in the comments below or find us on Facebook, Twitter, and Instagram. Don't forget to leave a review wherever you go to for podcast listening. "C" ya real soon!