On this episode, Al and Andee talk about runDisney and what makes a run at a Disney Park special. Al shares about the reason for his motivation: weight loss surgery. Andee shares the method which finally helped her feel confident enough to run.
Have you finished a runDisney race? If you haven't, is it something you'd like to do? Let us know what you like about runDisney! Tell us  in the comments below or find us on Facebook, Twitter, and Instagram. Don't forget to leave a review wherever you go to for podcast listening. "C" ya real soon!
Links to things discussed:
Jeff Galloway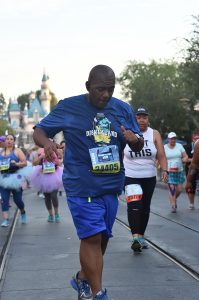 Al with beloved castle in background.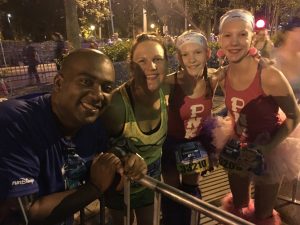 Hard to get smiles at 5:00am…but we did it!